COME HOME TO HOUSTON!  Let us help you find the Perfect Piece of Houston Real Estate!
Houston. It truly has it all. When you enter the city, everyone is friendly and willing to greet you with a handshake and big smile. Yet this hometown friendliness is combined with a vitality that you won't find in many cities.
Houston: Something for Everyone
As you walk through the business district or stop to shop at a neighborhood shopping center, you'll feel the energy of the city. At the end of a long day working or shopping, you'll find a great selection of restraints to tickle your taste buds. The arts, theater venues and sporting venues are also abundant in Houston.
Houston Homes For Sale
Houston: Something for Everyone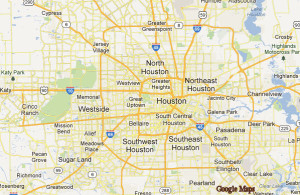 Houston is also drawing people from around the globe, turning it into the International Gateway of the World. The city truly has something for everyone.
Houston's mild climate is another draw of our city. When you live here, you'll enjoy comfortable temperatures year-round. Add to this a growing economy and a great job market, and you have a little bit of heaven on earth.
Superior Real Estate Options
If you are looking to purchase a new home in Houston, you'll find plenty of options. World class builders are using their talents to build custom homes in established communities like Bellaire, Highland Village, Hyde Park, and West University. New communities like Cinco Ranch, Fairfield, Sienna Plantation and Silver Lake have properties for sale for your consideration as well. No matter what type of Houston real estate you picture yourself in, you'll find it readily available. From established homes to new constructions, you'll find many options, and at surprisingly affordable prices.
Great Deals for Investment Properties
The Houston real estate market is filled with great deals on investment properties. Whether you are looking to flip a home for a profit or purchase a rental investment for long-term income, you'll find many options in this beautiful bayou city. With the right real estate agent, these deals are at your fingertips.
If you are ready to Come Home to Houston, I am ready to help. Houston real estate deals are waiting to be found, and I am here to help you find them. Fill in the form below for more information or call experienced Houston realtor Bill Edge at 713-240-2949, and let's start talking about your Houston real estate needs.


 We can help you with your Houston Real Estate Needs.