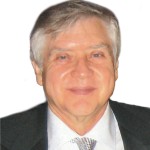 Managing Broker / Partner
Work713-240-2949
Houston, TX
CRS, GRI, ABR, TAHS, e-PRO
BILL EDGE has long been established in the Houston area as a real estate broker in touch with city neighborhood trends, resources and micro-economies. He keeps his market knowledge current and is well equipped to provide an in-depth review of neighborhoods that are of interest to his buyers. Those seeking to purchase a home need to know about neighborhood safety, education and shopping. These are just as important if not more so than the home itself.
Bill Edge discusses your housing requirements and presents you with potential neighborhood matches. After you select homes of interest, he tours both neighborhoods and homes with you. While many realtors may just show property, discuss a home and move on, Bill takes the time to point out neighborhood features of interest. He will also discuss local schools, good eateries, places to shop and cultural elements. Guiding you through the home buying tasks of previewing homes, obtaining a loan and home inspection, he will support you throughout the buying process until you move in to your new home.
Today real estate values are experiencing wide fluctuations. Bill is a Texas Affordable Housing Specialist who can guide you through the pitfalls of unrealistic pricing and ensure that you don't pay an inflated amount. He is also an expert in home loans and government loan programs. With FHA those with FICO scores of 620 and higher can achieve home ownership and borrow up to $521,250. Owning a home in Houston's prosperous urban environment is within the reach of many.
Sellers will benefit from Bill's professional market analysis. When you have a realistic view of the market for homes in your area, you can list your home at competitive price. This will definitely enhance marketability.
Bill is not an artist, but he can give you some excellent tips on home staging. Buyers are often put off by garish colors, frilly things and clutter. Moving a lot of unlovely looking items to storage and getting some help to put on a show that displays your home's style and appeal can help you present your home in the best light possible. Search for Man-Edge Properties for more details.
Once you've priced and packaged your home, Bill will develop a custom marketing plan for you. This includes a video tour and photos taken by a professional photographer with a wide angle lens. Your home will be marketed on multiple web sites and your data will be optimized for multiple search engines. Bill is a TECH SAVY AGENT and wields his iPhone and iPad to keep current with Houston's pulse of real estate happenings.
Bill has lived in Houston his entire life and is very familiar with Houston neighborhoods as well as those of surrounding cities. One of his areas of specialty is as an inner loop realtor. He is a Broker/Owner as well as a Multi-Million Dollar Producer. He is also a consumer advocate and an active community member. Bill participates in fundraisers for charities such as Leukemia Society, Covenant House, Houston Area Women's Center and Casa de Esperanza. He is also on the Board of the Houston Fire Museum. During tax season he rolls up his sleeves as he volunteers for the United Way by providing Houstonians with free tax returns. As the father of two teenage sons, Bill understands your home's importance as a place for your family to grow and thrive, and he will guide you wisely on your home seeking adventure.
Call Inner Loop Houston REALTOR Bill Edge at 713-240-2949 to see Houston Homes in 24 hours or less.