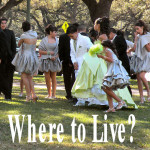 Despite a population growth of 2.18 percent last year, the number of new home starts remains low, while the number of rentals is increasing.  With fewer homes on the market, competition to buy available homes is fierce. Investors are pushing home buyers aside using 1) fast offer submissions 2) cash offers and 3) above market offers to sweeten their deals.   The National Association of Realtors warns "that continued tight credit conditions threaten to widen the wealth gap between owners and renters."
At the same time, rents are reaching record highs. More renters are competing for homes. Days on the market for rental homes are declining and the quality of the tenants is improving.
A tight Houston rental market means higher potential rents. For investors who want to see strong profits, timely investments in Houston's booming rental property market make sense.
Own vs Rent 
The number of owner households has been flat over the past several years according to NAR research.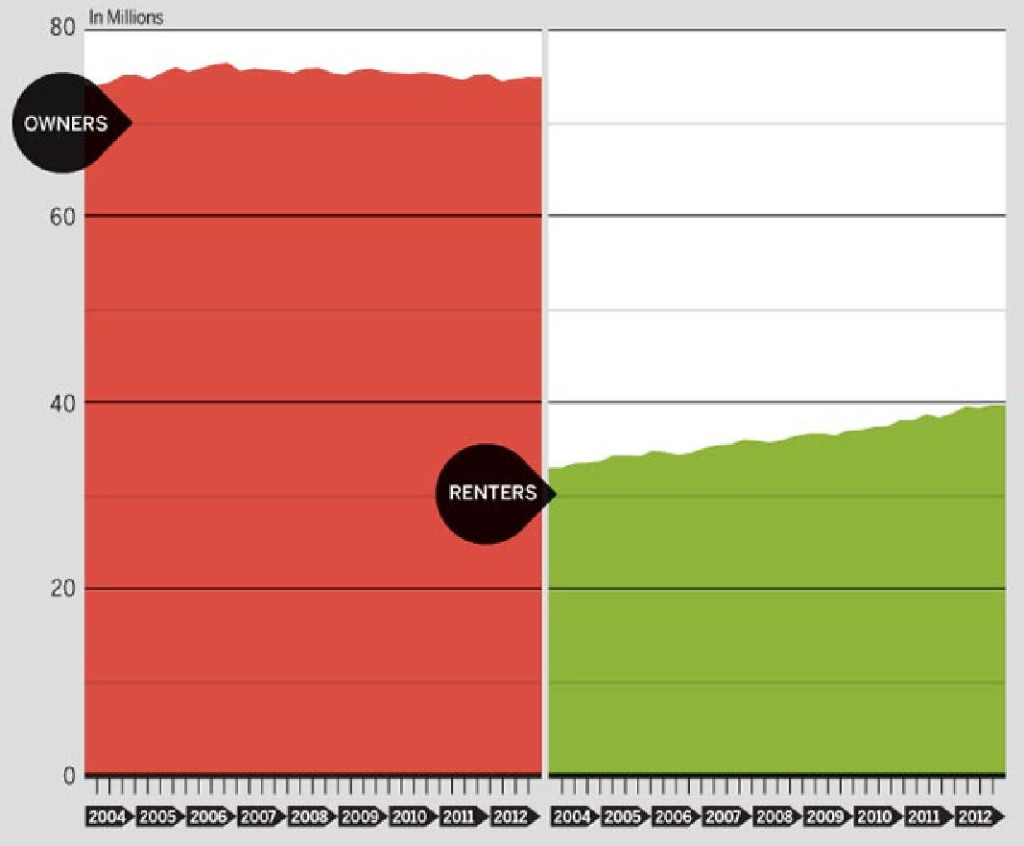 With frenzied competition be ready to act quickly
Bill Edge of Man Edge Properties says "Earlier this year one of my listings was a bank foreclosure. Because it needed quite a bit of work, it was under-priced by 20%. Within one week of posting the listing, I had 31 offers. Most exceeded the list price, with some 20% to 30% HIGHER than the list price.  I begged the bank to take an offer so I could stop showing the home. A cash offer significantly over list price was finally accepted. With so much competition, it often happens that the first full price or better offer gets the accepted contract. With the market so hot, we sometimes submit the contract before we see the property. Then if the house looks good, we raise the offer price after viewing the home."
With rising prices investors seek new rental home markets
According to USA Today, major real estate investors are turning to new markets in their search for distressed investment properties. Phoenix investments have begun to decline while CA investments are currently peaking. As in Houston, Atlanta and Tampa investors are confronted with multiple bidding wars and shrinking home supplies.
Institutional investors are accumulating $10 billion to acquire single family properties for rental purposes. Their intention is to purchase these distressed homes at a low price, renovate them and then lease them. These heavy hitters prefer 3 bedroom, 2 bath homes in the $100K to $125K range. Nationwide there are approximately 12 million single family rentals. Most are owned by small time investors rather than institutional investors.
It's time to see how you can acquire wealth in the Houston real estate market
The number of rental properties in the US has increased by 5 million in the last five years. Tight credit standards prevent many renters from entering the housing market. With housing starts are continuing to be historically low, tenants will place an increasing demand on rental supply. It is likely that there will be an upward pressure on pricing. The inventory of foreclosed homes has declined by 1.2 million units in the 2009-2012 timeframe. NAR forecasts a 3% GDP growth in 2014 plus median home price increases.
Diversifying the neighborhoods you're looking in, making offers quickly and paying cash when possible can help you find property that will bring you superior return on investment. Houston real estate and investment property purchase are effective ways to acquire wealth.
Bill Edge's longitudinal knowledge of inner loop real estate and realistic rental rates can help you make the informed decisions you need to optimize your investment.  Call Bill at 713-240-2949 to see Houston Homes in 24 hours or less.
Source: Realtor Magazine, January/February 2013, Houston Association of Realtors